OUR Ministries THAT "EXPLORE THE GOSPEL WITH BETH" PROVIDES is A WEALTH OF INFORMATION CONCERNING THE GOSPEL OF JESUS CHRIST. IN GOD'S WORD THERE ARE MANY SERVICES WE LAY HOLD OF AND OFFER TO MANKIND FREELY, CHECK THEM OUT BELOW:
We are firm believers of prayer. The Word of God tells us to pray without ceasing, it also tells us whatsoever we ask in his name it will be granted but remember it must be in the will of God. To know God's will is to get in the Word of God.
The ministry of Jesus Christ is all about reaching out to a dying world and people that need hope in every area of their lives. Feeding the hungry, Jesus fed a multitude with two fish and five loaves of bread. Jesus reached out to meet the spiritual and natural needs of mankind.
Bible Classes/Sunday School
The teaching of God's Word is essential for a believer, it is God's plan by which we live. In order to know God's plan for our life we must study his word out. 2 ​Timothy 2:15 King James Version (KJV)
15 Study to shew thyself approved unto God, a workman that needeth not to be ashamed, rightly dividing the word of truth.
Matthew 19:14 King James Version (KJV)
14 But Jesus said, Suffer little children, and forbid them not, to come unto me: for of such is the kingdom of heaven.
King James Version (KJV)
Proverbs 22:6 King James Version (KJV)
6 Train up a child in the way he should go: and when he is old, he will not depart from it.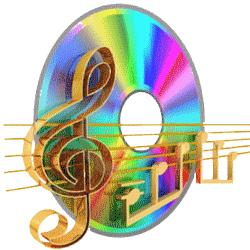 Psalm 150
150 Praise ye the Lord. Praise God in his sanctuary: praise him in the firmament of his power.
2 Praise him for his mighty acts: praise him according to his excellent greatness.
3 Praise him with the sound of the trumpet: praise him with the psaltery and harp.
4 Praise him with the timbrel and dance: praise him with stringed instruments and organs.
5 Praise him upon the loud cymbals: praise him upon the high sounding cymbals.
6 Let every thing that hath breath praise the Lord. Praise ye the Lord.
King James Version (KJV)
Our youth ministry includes drama, praise and worship, and ministry of the Word of God

Joel 2:28 King James Version (KJV)

28 And it shall come to pass afterward, that I will pour out my spirit upon all flesh; and your sons and your daughters shall prophesy, your old men shall dream dreams, your young men shall see visions:

0

/